Faculty Spotlight: UIC Lecturer, Mark Hallenbeck, draws from experience to inspire students
Faculty Spotlight: UIC Lecturer, Mark Hallenbeck, draws from experience to inspire students Heading link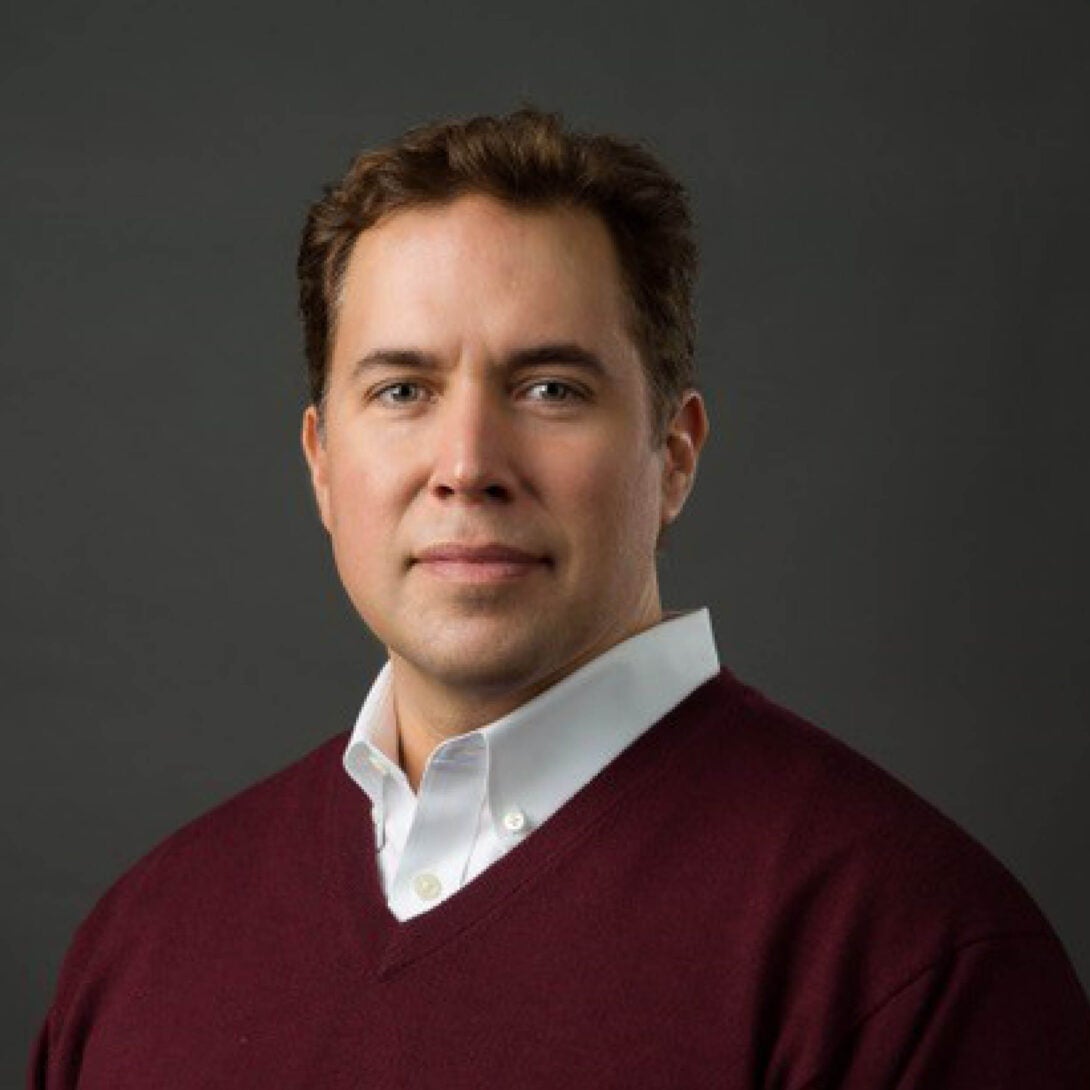 There is no better time to find your passion than during your educational journey. UIC College of Engineering Lecturer, Mark Hallenbeck, found his passion for computer science (CS) when he impulsively decided to take an online introductory CS course during his undergraduate studies.  
"I was hooked," said Hallenbeck. "I was fascinated by the power of computing and addicted to utilizing it to solve problems. The combination of computer science and innovation has become the work of my life." 
Teaching the MENG 407 Innovation Tools and Methods course for the Online Master of Engineering with a focus area in AI and Machine Learning (MEng), Hallenbeck draws from his education and work experience to help his students see the application of what they are learning, especially when the connection is not always obvious.  
In addition to being a UIC Lecturer, Hallenbeck has a Master of Science in Computer Science from UIC and serves as a human-centered researcher and innovation methodologies educator at the UIC Innovation Center. Within the center, he works as the Director of the Caterpillar Inc. Innovation Lab and teaches interdisciplinary development applying innovation methodologies to problem statements from corporate partners, such as BMW, BOSCH, OSF HealthCare, and more.  
Hallenbeck also received the 2022-2023 Teaching Recognition Program Award. UIC recognizes outstanding instructors that have a documented history of teaching excellence over the past three academic years and a demonstrated long-term commitment to teaching at UIC. 
What are valuable skills/knowledge that you think MEng students will learn in your course that they will be able to apply professionally? 
The MENG 407 Innovation Tools and Methods course will not only introduce students to a process for innovation utilized by some of the world's largest and most recognizable companies, but they will learn by actively participating in the process.  
Companies want to understand the needs and motivations of their customers in a more meaningful way, and validate, quickly and inexpensively, if a potential new product or service will be adopted by their customers before a large amount of time and money is spent on developing it. The process of innovation is not discipline specific. It can be learned and applied by any person in any industry. As engineers, we go through the process looking through the lens of our discipline. This leads to unique perspectives and insights that each of us can contribute to innovative concepts and solutions that are desirable, viable, and feasible. 
What is the future of the AI and Machine Learning (AI/ML) in the industry? How will the MEng program better prepare/equip students for the current workplace? 
There are a growing number of companies and industries that are beginning to harness the power of AI/ML to innovate new products and solutions for their customers. To fully implement these solutions, engineers need to take an interdisciplinary approach and have an ever-expanding skill set. 
In conjunction with a prospective student's existing engineering expertise, the online MEng program will give students the foundational understanding of AI/ML, plus the methodology and tools to identify a need and conceptualize a solution. Students will learn how to plan and manage the development of those solutions, as well as evaluate any legal and ethical concerns. 
What do you think sets UIC apart? Why should students choose UIC? 
Through my work at UIC, I have the unique opportunity to bridge academia and industry. I can deliver that opportunity to my students in the classroom and in the corporate labs and projects that I direct. To me, UIC is about sharing opportunity and I have seen students leverage these opportunities into successful careers. 
What advice do you have for your students interested in pursuing their MEng degree? 
As you go through the curriculum, take the time to look at it through the lens of your own discipline and in the context of where you have or currently work. You will find a multitude of ways in which what you are learning could be relevant and applied to work you have seen or are currently a part of. Looking for and seeing those connections will greatly enhance your experience in the program and what you take with you when you complete it.  
To speak with an enrollment specialist and learn more about the program, click here to request information. 
The 100% Online Master of Engineering with a focus area in AI and Machine Learning program is designed to meet the career aspirations of talented, highly qualified students who want to build on their knowledge of engineering, computer science, math or other sciences, and take their careers to the next level. Our team of instructors and advisors are dedicated to helping you achieve your professional and personal goals.