The online Master of Engineering degree with a focus area in AI and Machine Learning is designed to meet the career aspirations of talented, highly qualified students who want to build on their knowledge of engineering, computer science, math or other sciences, and take their careers to the next level. The College of Engineering is renowned for preparing engineers and computer scientists to change the world through technology, innovation, and discovery.
The demand for experts in artificial intelligence and machine learning is everywhere and is only projected to grow. Employment of data scientists is expected to increase by 36% from 2021 to 2031, much faster than the average for all occupations according to the U.S. Department of Labor Bureau of Labor Statistics.
Many organizations are ramping up their AI hiring while looking to diversify their talent sources. Demand for AI only looks to continue to grow—a 2020 LinkedIn report found that Artificial Intelligence Specialist is the top emerging job in the United States, with hiring growth for the role increasing 74% annually over the past four years. Source: Deloitte.
According to industry leaders, graduates of this Master of Engineering degree would be a good match for positions such as machine learning engineer, artificial intelligence architect, artificial intelligence analyst, and manager artificial intelligence.
AI and Machine Learning are critical skills for working engineers across professions.  They provide an unprecedented boost in productivity and an opportunity to transform the standard practice.

Associate Professor | Department of Computer Science | Master of Engineering Faculty

|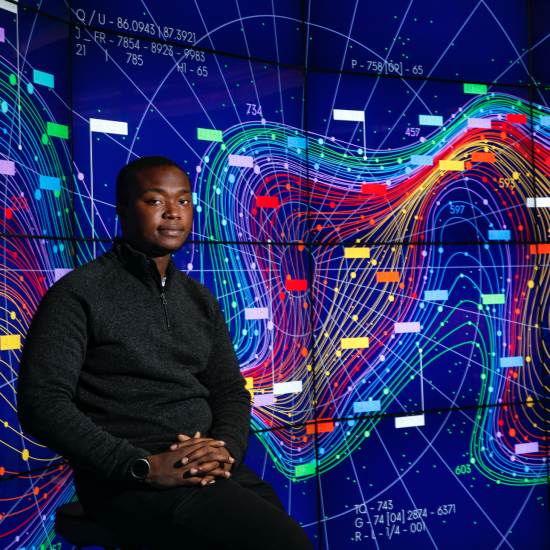 Artificial intelligence and machine learning are crucial concepts to understand as our society develops computational platforms that can adapt and learn on their own.
With just nine online courses, the Master of Engineering with a focus area in AI and Machine Learning will give you a powerful set of tools to solve business problems and advance your career.
View the Program
Affordable and Accelerated: Take advantage of pay-by-the-course tuition and earn a respected degree online in as few as 12 months.
Personalized Attention: We strive to keep our online classes small so we can maximize the personal attention each student receives.
Diverse Experiences: Interact in discussions with students from other states and countries and be exposed to new ideas and different perspectives.
High-Quality Instructors: With years of industry experience, our distinguished faculty is committed to bringing you the most work-relevant education available.